By Yvonne E Mwende
"…history despite its wrenching pain cannot be unlived, but if faced with courage, need not be lived again…."
From the poem, 'On the Pulse of Morning', By Maya Angelou
However, much we try we cannot rewrite history, but we can create new beginnings for a better tomorrow. On September 7, 2019, I Am My Bodyguard team visited Wings of Hope Rescue Home in Nairobi, a charitable children home involved in the rescue of homeless pregnant teenage girls, victims or rape and child sexual abuse. The home rescues girls between the ages of 12-17 who are taken through counselling and assisted through pregnancy and delivery. After six months, they are enrolled back to school. The home which currently hosts 18 mothers seeks to release stronger women in to the society.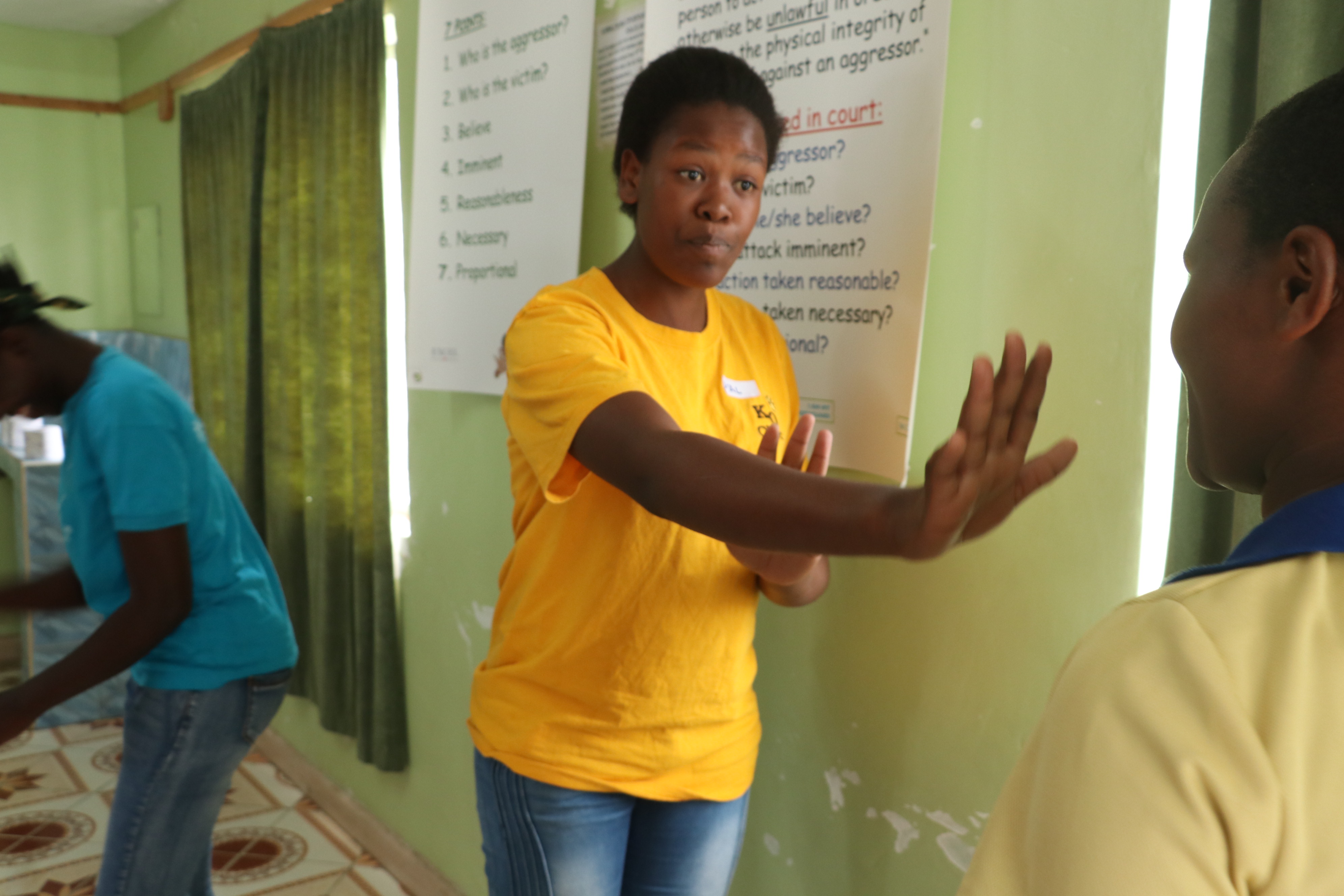 The I Am My Bodyguard workshop conducted in Kamulu, a few meters from the Home had 14 girls participate in the life skills training. Of the 14, two were expectant and said to deliver in the next month. The other four were nursing young babies who could not be exposed to the early morning chill. As 17-year-old Hannah, an aspiring journalist walked into the workshop facility, she wasn't too sure what to expect. Her handshake was faint as she greeted the instructors coming in and she avoided eye contact. Perhaps, no one better understands the silencing and exclusion that girls and women who have lived through such experiences face than those who've trudged those paths.
Among the topics that were addressed in the workshop were: use of voice, assertiveness, body language, personal space and simple self-defense techniques. When the girls came in, they were made to stand next to a card on the floor that best expressed what they felt. Many of them stood on the less strong areas: shy, tired, nervous, lonely, scared, but when told to pick a more positive word many stood on the curious, courageous, motivated and strong, cards. Seventeen-year-old Lucy admits that she has never used some of the techniques taught, but feels more able to defend herself now.
Liuba Muteshi, the Home's Director had reservations about the training at first. Fearing that it would make the girls more aggressive and troublesome. She could not join the girls when the session began and had to release them with a facilitator from the Home. However, her fears were allayed when she later came and found the girls enjoying the program and looking confident. The topic that had more impact and deeply resonated with the girls was the one on assertiveness/confidence."Confidence is the core of everything because if you don't have confidence you cannot speak to a person while maintaining eye contact," suggests Mary one of the girls. She is adamant that without confidence, one is not able to defend themselves, "because you are shy and looking down, that makes people think that you are weak.
For these girls there is no doubt that their histories are drenched in pain, but a new tomorrow awaits them, each new hour holding new chances. You can support I Am My Bodyguard by giving your contribution which will go towards teaching more of these young girls' valuable personal life skills that will make them more aware of their environment, cultivate assertiveness and enable them to protect themselves.